This year marked the eighth and final Power of Pink—a fundraiser for breast cancer research and support.
"Everyone is affected by breast cancer or cancer in some way," said founder of the Power of Pink and Phoenix Group President Pam Klein, "so I feel people have found this allegiance and affiliation with the event because they themselves can give back and pay it forward. I think that's the impact."
After being diagnosed with breast cancer in 2002, Pam found that she had profound gratitude for her the professionals that saved her life.
"I was compelled to do something that would make a difference to support the people that do so much every day to improve the quality of life of somebody with cancer."
In 2004, Pam started brainstorming with a group of friends on how they could give back to the breast cancer community. Three years later—they held their very first Power of Pink.
A night featuring local talent
The Power of Pink became an evening fundraising event to benefit breast health that showcased local talent. The event included a fashion show, hors d'oeuvres, and an auction of original art and jewelry created by celebrated professionals and artists.
"We wanted it to be purely Saskatchewan in everything that was raised, everything that was done—everything that was contributed was about Saskatchewan, for Saskatchewan," said Pam.
Centered around a glamorous fashion show in Casino Regina's Show Lounge, the Power of Pink features local designers at each event who create and show collections to feature on the runway.
"I think I was the first or the second designer they asked at that time," recalled Dean Renwick, local Regina fashion designer and owner of Dean Renwick Design Studio. "And I totally agreed. I thought it was a great cause."
Renwick connected his work with the Power of Pink's mission—and has shown as a designer at every single event.
"I like the fact that my talent can be used to raise funds for a worthy cause," says Renwick. "I think, doing this show, the most important thing to me is to be able to give back to the ladies of the community."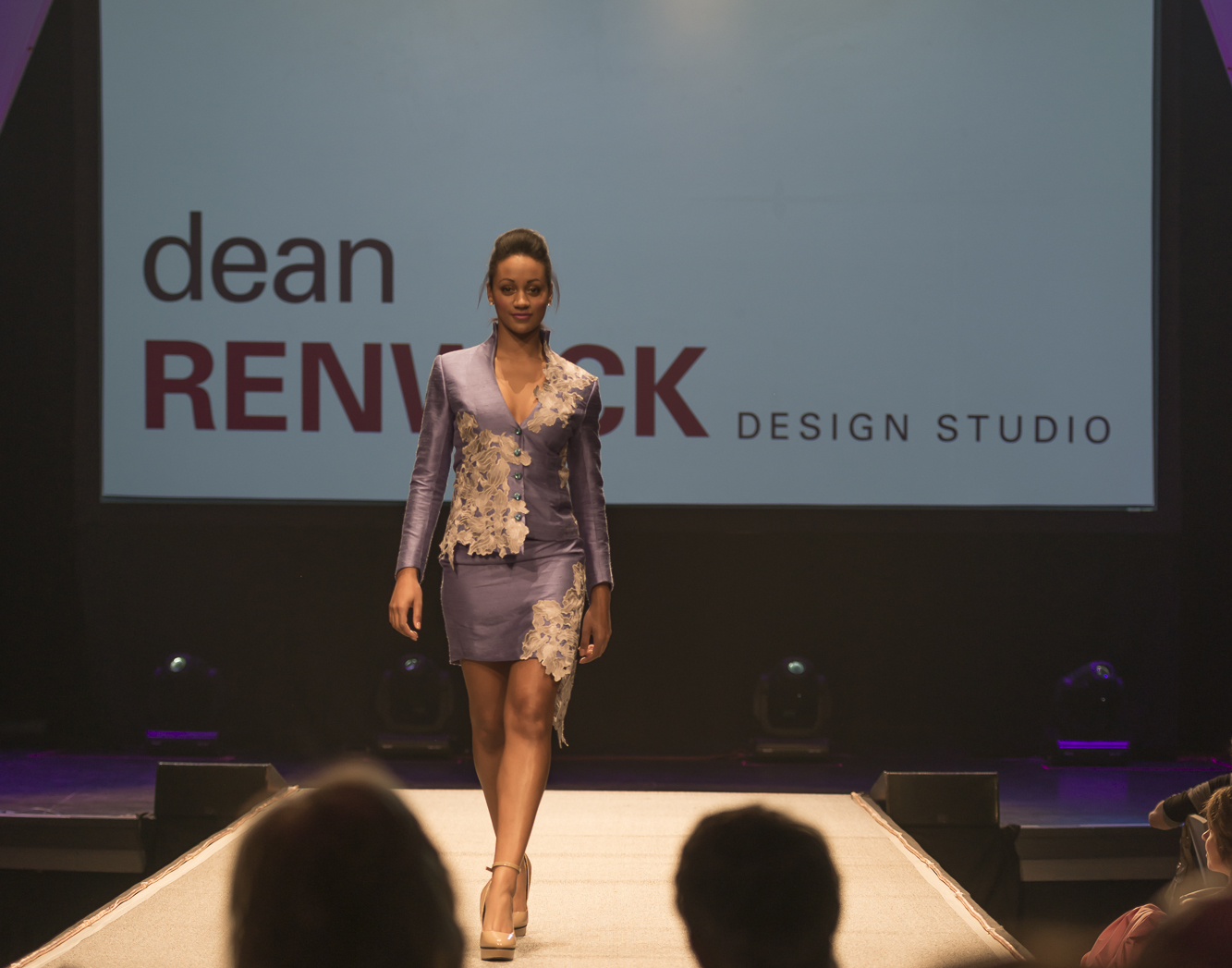 Alongside Renwick and other celebrated Regina designers—renowned jewelry company Hillberg & Berk's CEO Rachel Mielke has been involved with the Power of Pink since it's very first year.
Hillberg & Berk created a Power of Pink charm, which was sold as a fundraiser at the event.
"I think that that was one of the first things that we ever did, as a philanthropic tie, through Hillberg and Berk. And, it was a seed that got planted that really inspired me to do future things within the company," said Mielke. "It was an awesome thing to be involved with."
Over $750,000 raised
Over the past eight events, the Power of Pink has raised a remarkable $750,000 in funds to support rehabilitation for those affected by breast cancer.
All proceeds from the fundraiser have gone to local initiatives that support women going through breast cancer—from early-detection and treatments to therapy and support groups.
Beneficiaries of the Power of Pink have included the Hospitals of Regina Foundation, InPower, Pasqua Hospital Breast Assessment Centre and Department of Therapy Lymphedema Service, the Saskatchewan Cancer Society and Art House art therapy.
Seeing the impact of funding firsthand
Tracy Gardikiotis, Senior Therapist with the Department of Therapy Lymphedema Service at Regina's Pasqua Hospital, has seen the impact of Power of Pink's support first-hand.
"I've worked in the lymphedema clinic for over 20 years now and I've seen the direct impact that the money that Power of Pink has raised and the services that it has supported," says Gardikiotis. "I've seen the direct impact it has had on those programs, how they've improved, expanded and have been able to offer better care for breast cancer through the whole spectrum—between assessment and that aftercare as well."
"I just feel like Power of Pink has had more impact than most people probably know and I'm just truly grateful for everything it has done for breast cancer care and Saskatchewan," said Gardikiotis.
The Cancer Foundation of Saskatchewan was one of Power of Pink's beneficiaries this year. Nora Yeates, CEO of the Cancer Foundation of Saskatchewan plans to use their funding to invest in a new mammography bus to service rural and remote Saskatchewan.
"The work they're doing is has been impactful and it has been absolutely incredible to see what their generosity, in terms of time and resources and skills that they've given back to the community, has changed and improved our community," said Yeates.
Brianne Urzada, the creator of Art House and a Hodgkin's lymphoma survivor, offers free art classes to cancer patients and survivors through the support she's received as a beneficiary of Power of Pink.
"I think that Power of Pink has given me the opportunity to further heal myself in my journey," reflects Urzada. "I'm so lucky that they've allowed me to connect with all of these women and that we've created this bond. And without them, there wouldn't be a program like it within the city."
Being a Champion on the runway
The Power of Pink committee introduced Champions to each show—where women and men who have faced, or are facing, breast cancer take to the runway at the end of the show in a custom piece by one of the featured Power of Pink designers.
When Leah Biegler walked the catwalk as a Champion, alongside designer Matt Donnelly, she was just six weeks out of her treatment.
"To be on the stage after everything that you go through as a patient, to be dressed up and made up, and people cheering for you on the stage and enjoying the music… It was just a thrilling night," recounted Biegler.
"What a gift it's been to the community. And great evening—I probably can't compare it to any other evening that I've been to," added Biegler.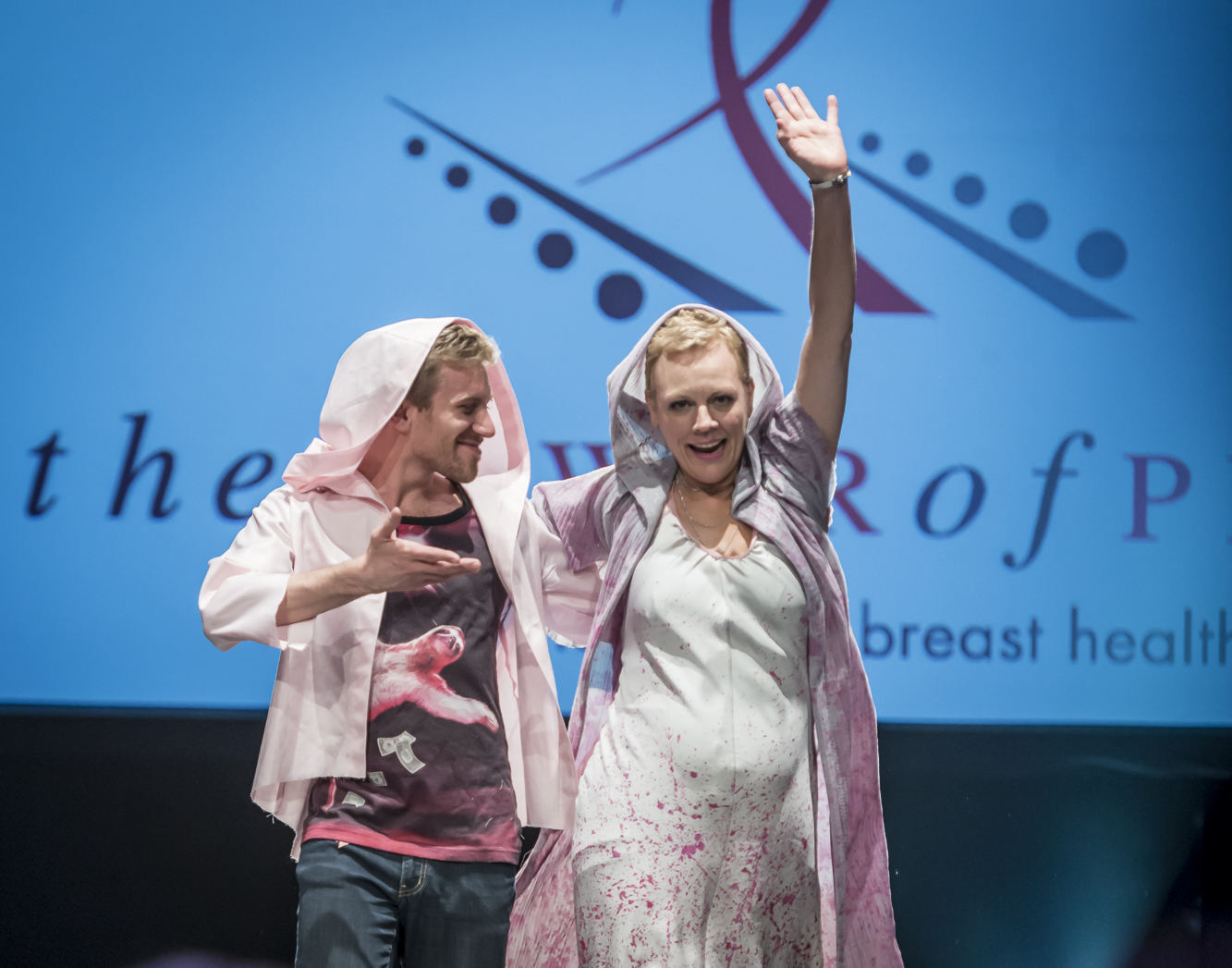 Mary-Lynn Charlton has experienced every single Power of Pink—both as an attendee and as a breast cancer survivor.
"Power of Pink has made a big difference over the years in the breast cancer community," said Charlton. "Personally, I'm really fortunate that I've been able to go to every single one and that I've also been able to be the recipient of some of the great programs that the Power of Pink fundraising has made possible."
Pam approached Charlton to step out of her comfort zone and walk as a Champion, and Charlton is glad that she did.
"It's an emotional experience," described Charlton. "It's a happy experience. I really have to give the Power of Pink committee a lot of credit for bringing this event to Saskatchewan."
Inspiring others to give back
When Chantel Kaufmann was finishing up her treatment in 2013, she decided it was time to start taking some risks in her life. So, when the opportunity came for her to be featured as a Champion—she went for it.
"As a breast cancer survivor, and being a champion on the runway, I was in the middle of my own turmoil," reflected Kaufmann. "So, at that point, it really gave me something to look forward to."
From her experience as a Champion and the support given by Pam and the committee, Kaufmann was inspired to do her own part to support the breast cancer community as well.
"It really helped me to realize how I wanted to do something," said Kauffman. "When I got through this, I needed to do something to give back also. I didn't know at the time what that would look like. But, I did eventually find it."
Motivated to give back, Kauffman created InPower—a support group for young women who have received a breast cancer diagnosis.
InPower has been a beneficiary of Power of Pink for the past two events. The support from Power of Pink has allowed InPower to host workshops, events, speakers and allow women in the group to attend events free-of-charge.
"I hope that, as much as Power of Pink inspired me, that others will find a different way to carry on that support," added Kaufmann.
Successful because of the people
Looking back on where the Power of Pink first began to what it has grown to today, Pam found that the greatest impact of Power of Pink has been how "it's brought people together. How it's mobilized community and people to support a vision, to support the cause and to support each other."
She attributes the success of the Power of Pink to people who have been involved.
"Just a huge thank you for the beneficiaries, because it's their work that really has spawned what we're doing here. To the champions, who stand strong for each event and every day. To the committee, who shares this great passion and vision. As well, for the community—who supports the event through money, through time, and through gifts."